The VPH Kuljetus Oy transport company was founded in 1997, and is specialized in charter and contract deliveries. It is located in the heart of the Finnish Lakeland, in Mikkeli.
Our area of operations covers the entirety of Finland as well as outward-bound Nordic logistical services.
Our logistical services focus on reliability and promptness. Our vast experience, professional ability and flexibility ensure good quality delivery, forwarding, and terminal services for our customers.
Our equipment is very diverse, ranging from delivery vans to full trailer combinations. Our semi-trailers, for example, have multiple trailer options for different deliveries.
We also pay close attention to environmental issues. Our company has ISO 9001 and 14001 quality certifications.
Equipment
full trailer combinations
semi-trailer combinations
truck with cargo crane
extendable flatbed trailer for special deliveries
distribution trucks and delivery vans.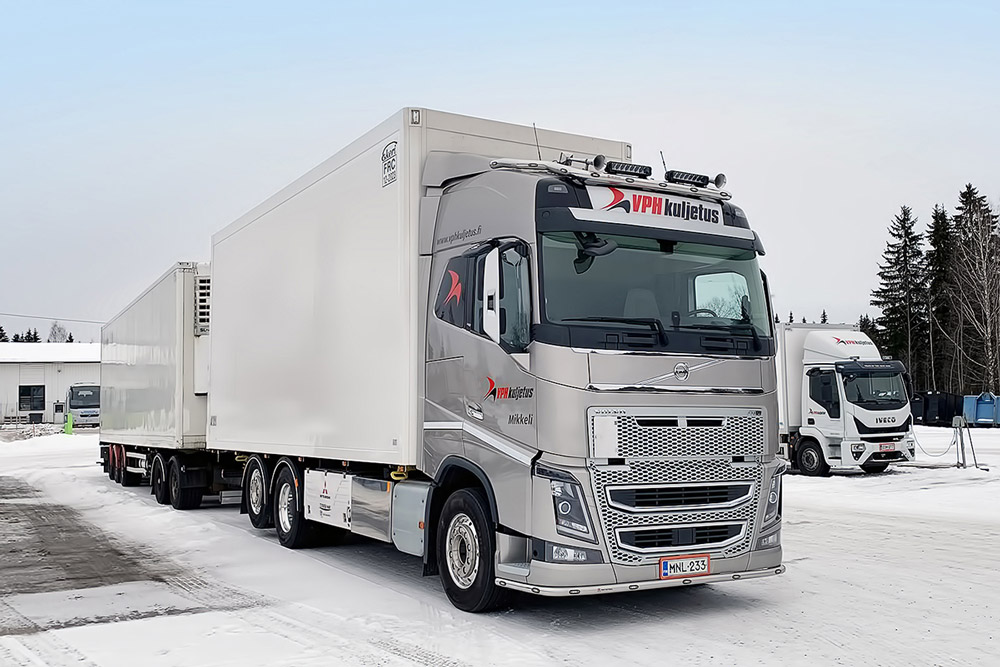 Services
Transportation of general goods and foodstuffs in Finland, Sweden, and Norway
Goods handling, such as loading, unloading, and packaging
Terminal, warehousing, and distribution services
Express freight and courier services on every day of the week
 Forwarding services for international shipments
Moving services locally and abroad
Special deliveries and transportation escort services